The CRAVING
2010
Starring Gary Jo Gardenhire, Melissa Pasut
Produced and directed by John Duncan
Music by Seijiro Murayama and John Duncan

Originally conceived as a hybrid video between the genres of erotic cinema and horror, The CRAVING evolved over a period of three years to become a 50-minute study in self-doubt. The result is a constantly-moving, amorphous Rorschach image defined almost entirely by the individual viewer, who determines but can rarely be certain of what is being projected. The visual elements are edited to the deliberately hypnotic soundtracks by percussionist Seijiro Murayama and Duncan.

PHANTOM BROADCAST acoustic
2008
Produced and directed by John Duncan
Recorded live at Gare du Nord, Basel and Dampfcentrale, Bern
Performed by Ensemble Phoenix Basel, directed by John Duncan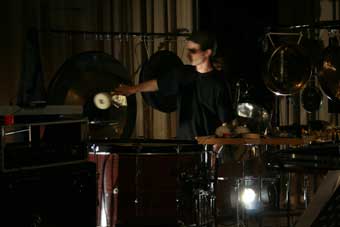 SOMETHING LIKE SEEING IN THE DARK
2007
Produced and directed by John Duncan
Recorded at the Netmage 7 festival, Bologna
Performed by John Duncan and Leif Elggren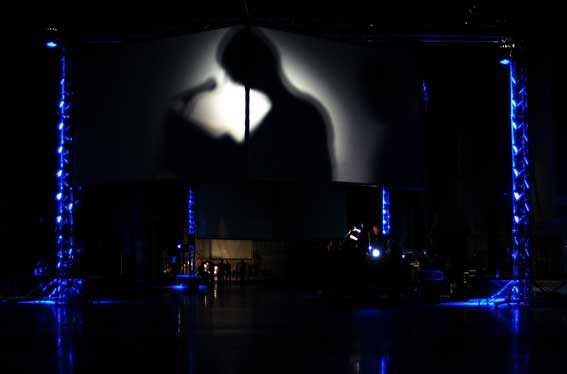 The ERROR
2006
Produced and directed by John Duncan
Recorded at Studio Allquestions, Bologna
Soundtrack
composed by John Duncan
Video version of
The ERROR
produced for Gallery Enrico Fornello, Prato, Italy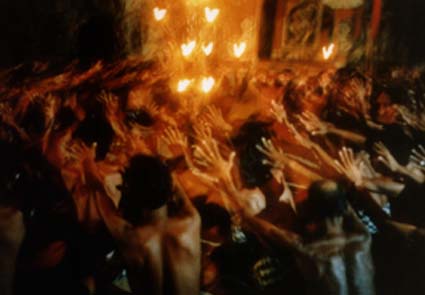 The GARDEN
2006
Directed by John Duncan and Valerio Tricoli
Produced by John Duncan
Recorded at the IPCA Ecomuseum in Ciriè, Province of Turin, Italy
Soundtrack composed by John Duncan and Valerio Tricoli
Documentary of the
10-channel audio installation
by Duncan and Tricoli for
Eco e Narciso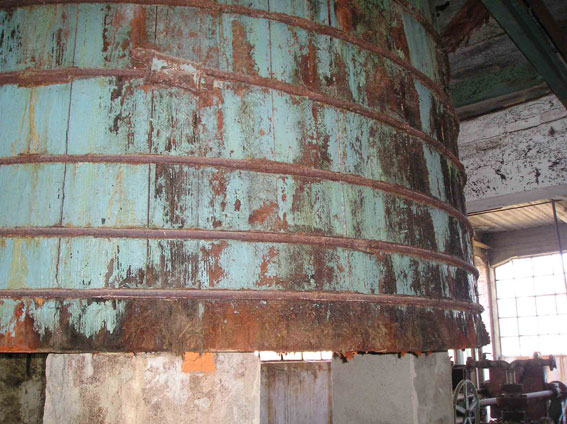 THE NORTH IS PROTECTED
2005
DURATION: 20 minutes
Texts by Leif Elggren
Soundtrack by John Duncan and Jean-Louis Huhta
Filmed in and around Scrutto di San Leonardo, Friuli Venezia Giulia, Italy
Soundtrack recorded at Fylkingen, Stockholm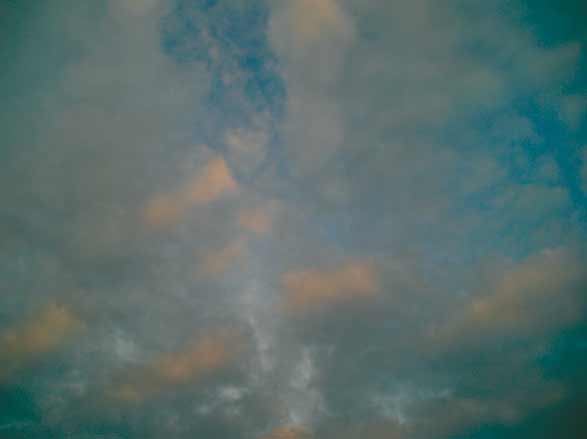 The IMMENSE ROOM
1991
Collage of images shot by Duncan in Tibet and Japan and from Japanese conventional broadcast television.
Soundtrack:
THE IMMENSE ROOM
by John Duncan included on
RIVER IN FLAMES ~ KLAAR
solo 2-CD released by Staalplaat
ANTHEM
1988
Reichian breath exercize
performed in an abandoned building used by heroin addicts.
Soundtrack: live audio of the performance.
Produced for broadcast over Rabotnik TV, Amsterdam.
PAL-VHS format video released on
Allquestions
TRIGGER
1988
Collage of images from Japanese conventional broadcast television, shot in Super-8 film at slow speed (12 frames/sec.)
Soundtrack by John Duncan, with shortwave and electric ben-wa balls (an erotic device designed for women)
PAL-format video released on Allquestions
BRUTAL BIRTHDAY
1988
Collage of images from American homosexual S/M films and Japanese conventional broadcast television shot in Super-8 film at slow speed (12 frames/sec.)
Soundtrack by C.V. Massage (Yasunori Taniguchi, Katsu Mizumachi, John Duncan) recorded live at the premiere
PAL-VHS format video released on Allquestions
TVC 1
1986 - 1987

Selections from pirate television broadcasts made with portable equipment built and operated by Duncan transmitted from randomly chosen sites in Tokyo using the frequency of NHK 1 after station signoff
PAL-VHS format video released on Allquestions

SNAKE RIDE (photo)
John Duncan

LOVE HOTEL SURVEILLANCE
Anonymous

---
Rudolf Schwarzkogler (silent)

---
Fumihiko Hosou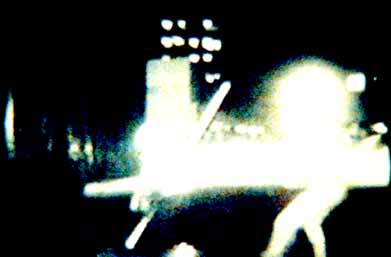 PRAYER
1982

S/M video performed by anonymous Japanese actors, partially covered by still images from news, advertising and S/M magazines
Shortwave soundtrack by Duncan
HUMAN CHOIR
1978

A hand-held camera moves through rooms of an abandoned luxury hotel
Soundtrack: Various voices, recorded with a microphone and via telephone, giving fragments from their dreams

Produced for the series 30-Second Spots commercial television broadcasts organized by the Long Beach Museum of Art, Los Angeles

FREE
1976
1st Image:
Duncan slowly cuts a wound into his hand with a large knife
Audio: Readings from descriptions of scatalogical sexual acts

2nd Image:
Ants crawl over Duncan's face
Audio: Life Song of the Flathead Native American Tribe sung by a female child