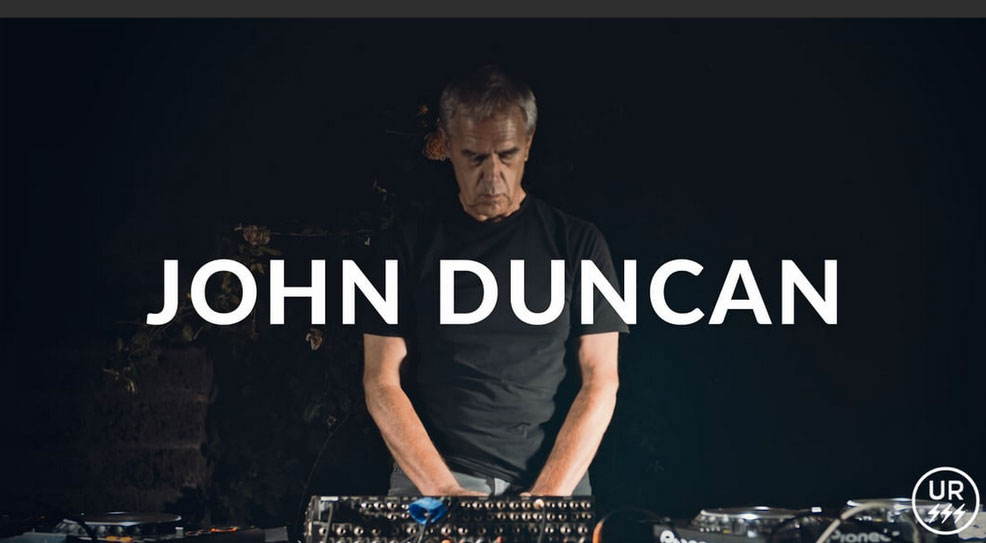 MANTRA at Flussi 2015, Avellino. HD video by URSSS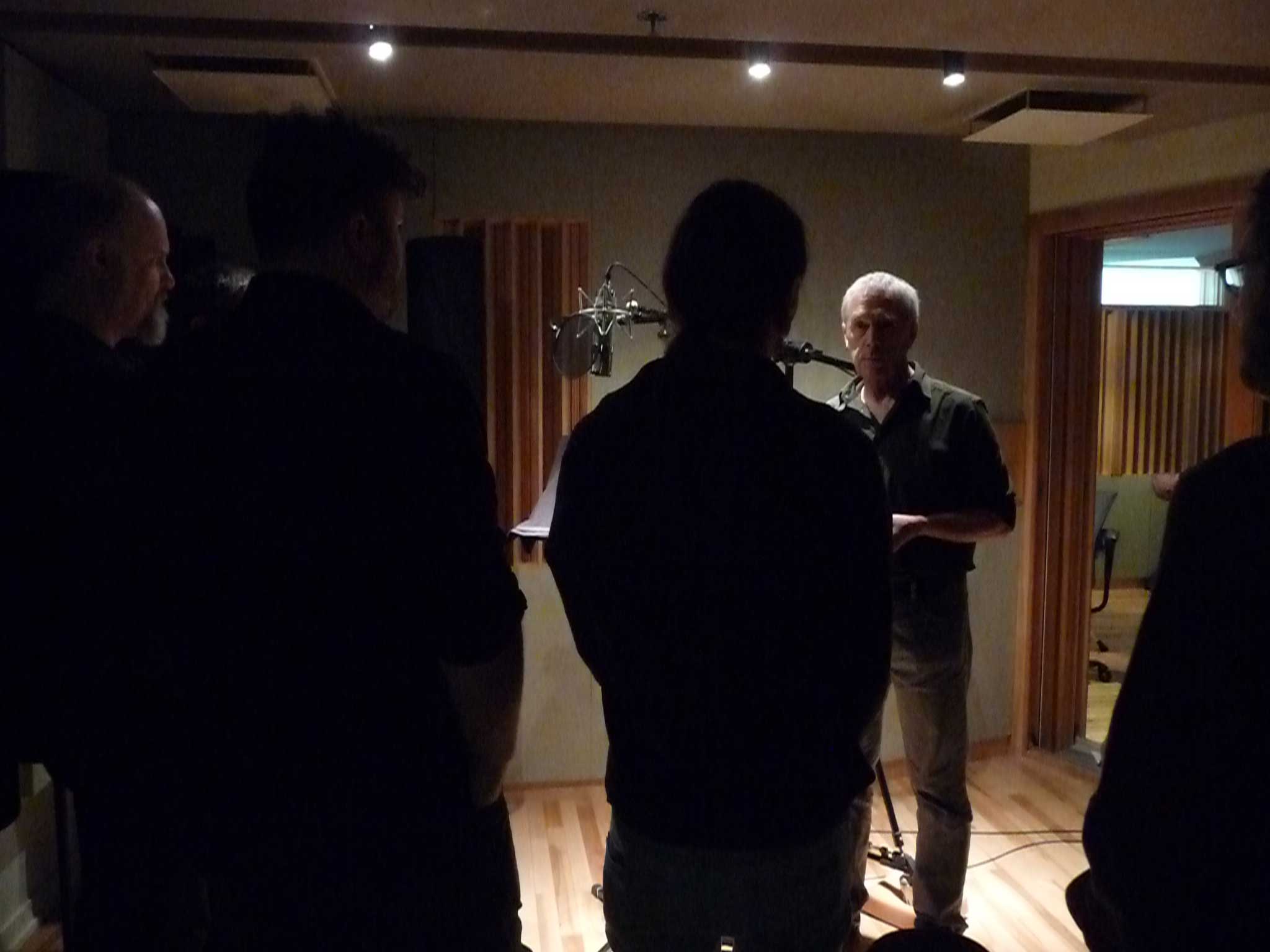 JOHN DUNCAN MASTER CLASS during Immerson 7, Montreal. Photo © France Jobin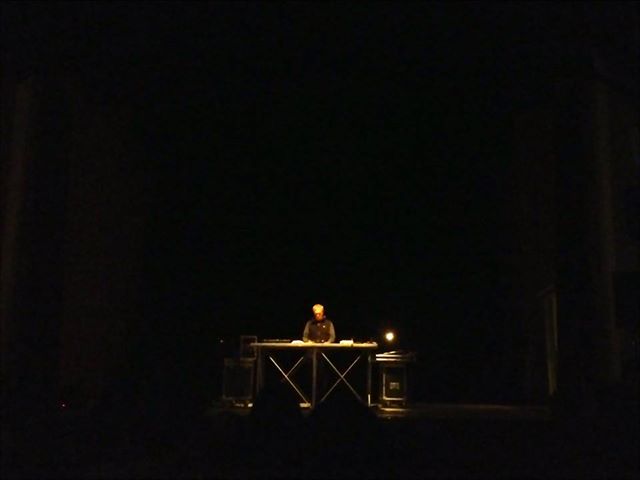 PRAYER 13 at MainOFF Festival, Cagliari. Photo © Stefano Guzzetti

INTERVIEWS and REVIEWS

John Duncan has operated for decades at the cutting edge of performance, video, experimental music, installation, pirate radio and television. His work has been presented at Fylkingen, Gallery Niklas Belenius, ZKM, MAK (Vienna), MOT (Tokyo), MACBA (Barcelona), Super Deluxe (Tokyo), CCA Kitakyushu, MOCA, KPFK, The Getty Center, and The Box (Los Angeles), L'Arsenic and LUFF (Lausanne), Raum, Netmage and Angelica (Bologna), Ars Electronica and the 2nd Gothenburg Biennial. His audio work has been released by Allquestions, iDEAL, Vinyl-On-Demand, Fragment Factory, Tourette, Sub Rosa, Touch and Ash International. Recent events include MANTRA, a multi-channel surround-sound concert for voice performed for sellout audiences at Immerson 7 (Montreal).





John Duncan was born in the United States, currently lives and works in Bologna. His audio releases THE CRACKLING (1996 with Max Springer), TAP INTERNAL (2000), PALACE of MIND (2001 with Giuliana Stefani), FRESH (2002 with Zeitkratzer), THE KEENING TOWERS (2003), PHANTOM BROADCAST (2004), NINE SUGGESTIONS (2005 with Mika Vainio and Ilpo Väisänen), The NAZCA TRANSMISSIONS (2009) and THERE MUST BE A WAY ACROSS THIS RIVER (2010 with Michael Esposito) are all considered by critics and composers alike to be benchmarks in the field of experimental sound and contemporary music. Recent LP releases include YEAH (2014 with Jim O'Rourke, Oren Ambarchi and Joe Talia), The BLACK ALBUM (2014 with Masami Akita), THERE MUST BE A WAY ACROSS THIS RIVER/the abject (2011 with Michael Esposito and Z'EV), The NAZCA TRANSMISSIONS (2009), and two 5-LP box sets of early recordings (2006 and 2012).

Duncan's events and installations have been held at Flussi 2015 in Avellino, Immerson7 and Mutek in Montreal, ZKM in Karlsruhe, Gallery Mario Mazzoli, Peninsula Dotland, Mindpirates, Liebig12 and NK in Berlin, The Hermann Nitsch Museum in Austria, Fylkingen, Färgfabriken and Gallery Niklas Belenius in Stockholm, Performa, Gallery Michele Maccarone and PS1 in New York, Rod Bianco Gallery in Oslo, The Institute of Contemporary Art (ICA) in Boston, the NoorlandsOperan in Umeå, Instants Chavires and l'Echangeur in Paris, Le Lieu Unique (with Giuliana Stefani, Leif Elggren and Carl Michael von Hausswolff) and Cable# in Nantes, L'Audible (with Nico Vascellari) in Lyon, The Lausanne Underground Film Festival (solo and with Bryan Lewis Saunders), Fondazione Antonio Ratti in Como, Palazzo Appiani for PX2 in Piombino, the IPCA Ecomuseum (with Valerio Tricoli) for Eco e Narciso in the province of Turin, Teatro Piccolo Jovinelli in Rome, AngelicA (directing Ensemble Phoenix Basel), Raum (solo and with Ursula Scherrer) and Netmage 07 (with Leif Elggren) in Bologna, MainOFF in Palermo, Gallery Enrico Fornello (with CM von Hausswolff) in Prato, Cut and Splice (with CM von Hausswolff), [no signal], Beaconsfield (with LAFMS) and The Church of St. Giles Cripplegate (with Alfredo Costa Monteiro) in London, The Getty Center, Black Box, The Box, MOCA and KPFK in Los Angeles, ORF Kunstradio and MAK in Vienna, Ars Electronica in Linz, CCA in Kitakyushu, and the 2nd Gothenburg Biennial. He has performed with and directed Ensemble Phoenix (in Basel and Bern, as well as for the AngelicA Festival in Bologna), Musica Nova in Tel Aviv, Zeitkratzer in Berlin.